Spring into a new season with our new Swap Where You Shop bundle for the month of March! Whether you're looking to spruce up your home or get a fresh start this season, there are more ways to do your "spring cleaning" than ever before.
Between now and Friday, March 31st, you can save on products for yourself or earn direct cash back rewards when you reach out and sell to others.
---
Swap Where You Shop
We're offering a limited time bundle for Associates and customers alike. This bundle can help you save on the products you love! Plus, you'll earn direct cash back as a reward when you reach out and sell bundles to your personally enrolled downline and customers.
Here's how the cash back rewards work:
| | | |
| --- | --- | --- |
| Bundles Sold | Reward Per Bundle Sold | Total Cash Reward |
| 1 | $15 | $15 |
| 2 | $15 | $30 |
| 3 | $15 | $45 |
| 4 | $15 | $60 |
| 5 | $30 | $150 |
| 6+ | $30 | $180+ |
But don't keep all this to yourself – tell some friends!
As an enrolling Associate, for the first four bundles purchased by your personally enrolled downline, preferred customers, or new enrollees (including bundles purchased by your directly enrolled Associates), you'll get $15 each in direct cash back. That's $60 in cash rewards for four sales. When you sell a fifth bundle, not only will we raise the cash back amount to $30 each, we'll apply it to the first four bundles as well. So the $100 you earned for four sales becomes $120, plus an additional $30 for the fifth sale. That's a total of $150 in cash back rewards for five sales, and with each additional sale, you'll receive an additional $30.
Don't wait: this exclusive offer is good only through FRIDAY, Mar. 31st!
---
Essential Oil Spring Cleaning
$141.43 retail value for just $99
Deep clean and freshen your home with natural essential oils and HydroWash™, an environmentally friendly cleanser.
22oz PET (Plastic Aromatherapy) Spray Bottle
# USYG201708
Why you'll LOVE this bundle:
More and more consumers want to include natural products in their everyday lives. As a result, the essential oils and aromatherapy industry has gained explosive growth in the last few years, and its growth is nowhere near slowing. Read our blog post about the size of the essential oils market.
Here's how you can use this essential oil bundle to take your business to the next level:
Learn: Follow the recipe card for a simple and fun way to develop an all-natural product to add to your cleaning routine.
Experience: The Essential Oil Spring Cleaning bundle is an inexpensive opportunity for you to try our popular essential oil items and create your own surface cleaner.
Teach: Help others to swap where they shop! Use your positive experience to show others how easy and fun it can be to use essential oils as an all-natural alternative to harsh cleaning supplies.
Just for you:
Share the Swap Where You Shop promotion with your downline and customers!
We've created an image you can share with your downline! You'll find both below.
We've also created a social media image you can post on your social media accounts.
Make it easy for customers to make their purchases by including a link to your website in the caption. Your link would look something like this: USERNAME.buyygy.com/90forLifeStore/en/essential-oil-spring-cleaning-bundle.
For a shorter link: Try using bitly.com, TinyURL.com, or choose from this list.
Share this with your customers!
Share these with your downline!
International Paks - New Zealand / australia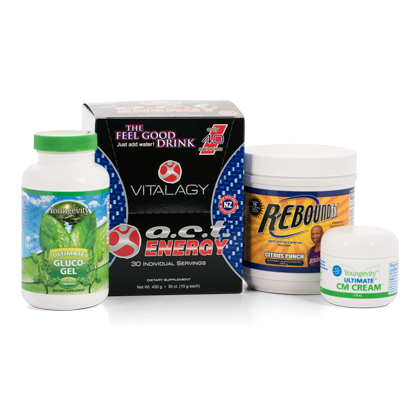 Summer Sport Pak
$200 retail value for just $140
Get your favorite energizing and bone & joint products in one easy bundle with the Summer Sport Pak!* PRICE DOES NOT INCLUDE GST
# NZYG201703 / # AUYG201703
*These statements have not been evaluated by the Food and Drug Administration. These products are not intended to diagnose, treat, cure, or prevent any disease.